Being part of the NZAMH you enjoy member benefits.
Connection: You are connected to a larger group banded together to produce positive results to promote Herbal Medicine and support fellow Herbal practitioners.
Conferences: Conferences can provide quality education and networking for natural health professionals, it also counts towards your CPD for the year. You can also contribute to the content, help plan the Conference or attend to enhance your professional development.
Free Informational Services: The association keeps members in touch with each other and current issues through the association's website and email updates of emerging issues relevant to the Association. Members can stay informed and up to date with current training.
More information on how to join the NZAMH is available on our Join Us page.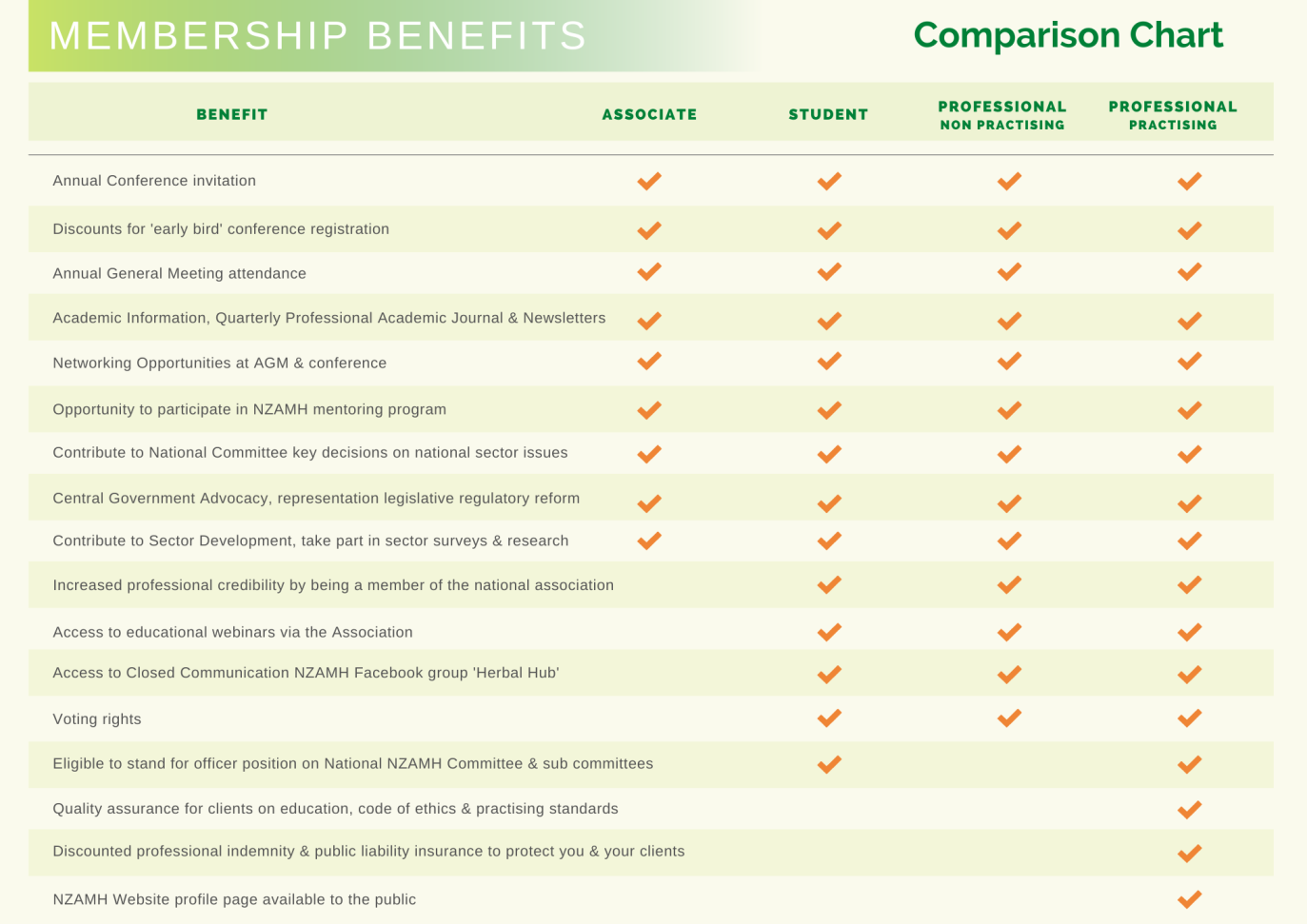 The New Zealand Association of Medical Herbalists (NZAMH) is the professional organisation for qualified medical herbalists in New Zealand.

We have a mentorship programme for members who are in need of help or who would like to learn more about specific areas.

You can also volunteer to be a mentor to a fellow Herbal Practitioner.