Brett Elliott
Email:
president@nzamh.org.nz
Bio:
Based in Tauranga, Brett is a respected medical herbalist with 22 years of clinical practice. He is a regular seminar presenter both at health and wellbeing expos and at other private venues. Brett has helped over 100,000 people in over 45 countries complete his herbal health program. Brett began his journey into natural medicine in the early 1990s when his own health began to deteriorate.
He'd spent 10 years in hard manual work which resulted in severe spinal injuries requiring major surgery, which he declined. His search for alternatives led him to herbal medicine which quickly became his life's passion. His studies include completing a two-year Diploma in Herbal Studies in 1998, and four years of science studies at Auckland University of Technology, including human anatomy and physiology, biochemistry, and biophysics. He then completed another four-year Diploma in Herbal Medicine in 2006 through the Waikato Centre for Herbal Medicine.
Brett has operated his own retail health stores for 8 years, built a pharmaceutical-grade manufacturing facility in 2006, and has run a private clinical practice for over 22 years. During this time Brett identified a common pattern of events relating to the most common health conditions of our time. This led Brett to write his first paperback book 'CLEANSED & CURED' which has been widely distributed through good bookstores.
President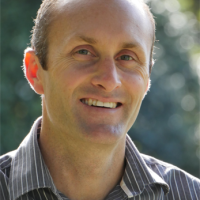 Mike Eyres
Email:
nzamhmike@gmail.com
Bio:
Mike Eyres graduated from SPCNM in 2016 and currently works part-time in clinical practice as a Medical Herbalist. He has been a Technical Consultant in the New Zealand food and Dietary supplements industries for the past 8 years.
Cultivating plants and making natural products has always been my passion, my previous career before becoming a medical herbalist was as a winemaker. I was drawn to change careers after seeing the impact of herbal and naturopathic practice on my own health and the health of my family.
I live in Cambridge and enjoy the great New Zealand outdoors. On any given weekend you can find me and my family on a beach, river or forest somewhere around the country.
Vice President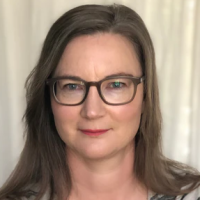 Elizabeth Bedford
Email:
herbalist@elizabethbedford.co.nz
Bio:
Elizabeth is a medical herbalist and naturopath based in Pūkorokoro, practising in Thames and Auckland.
She has been growing and using herbs all her life, growing up on a remote farm where herbs and natural medicine were standard options.
She has a strong interest in the education available to herbalists and is currently a tutor for the Naturopathic College of NZ. Prior to this, she was co-Chair of the South Pacific College of Natural Medicine Board. Elizabeth is also developing a medicinal herb garden designed as a teaching space.
Elizabeth is deeply focused on the quality of herbal medicine - something that developed after researching supply chains during her time as a Product Development Technologist for Phytomed Medicinal Herbs. She is passionate about herbalists understanding the elements, challenges and parameters of growing and sourcing herbs, seeing this very much as an aspect of ethical practice.
Elizabeth believes that access to herbal medicine should be available to all communities.
Membership Secretary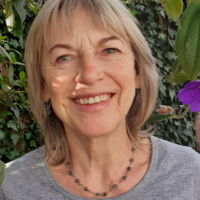 Maureen Verrill
Email:
healinghands.herbs@gmail.com
Bio:
BHSc(Comp Med), Adv Dip Nat (Hons), Adv Dip Herb Med (Hons)
I live and practice in Waiuku, South Auckland and also organize our monthly NZAMH branch meetings, where we come together, always have fun and learn from and support each other.
Since graduating from South Pacific College in 2009 I have been practising from my home-based clinic, being passionate about helping to meet the wellbeing needs of the people in my local community.
I love the complexity of herbal medicine and the challenge of making up individualized herbal tonics, as well as homeobotanical and Bach flower formulations. I equally enjoy therapeutic massage and bodywork, as a stand alone treatment for many clients, or as a complementary part of other clients' healing.
I also like to work with nutritional and lifestyle choices. I work one day a week in the local organic food store where it's great to be able to educate and talk with many interesting people – and buy organic fruit and vegetables to supplement what I grow myself.
In my 'spare' time I love to practice yoga, go tramping, play tennis, (just getting to grips with my recently purchased bicycle!) and spend time with my grandchildren and whanau.
Minutes Secretary