Brett Elliott
Email:
president@nzamh.org.nz
Bio:
Based in Tauranga, Brett is a respected medical herbalist with 22 years of clinical practice. He is a regular seminar presenter both at health and wellbeing expos and at other private venues. Brett has helped over 100,000 people in over 45 countries complete his herbal health program. Brett began his journey into natural medicine in the early 1990s when his own health began to deteriorate.
He'd spent 10 years in hard manual work which resulted in severe spinal injuries requiring major surgery, which he declined. His search for alternatives led him to herbal medicine which quickly became his life's passion. His studies include completing a two-year Diploma in Herbal Studies in 1998, and four years of science studies at Auckland University of Technology, including human anatomy and physiology, biochemistry, and biophysics. He then completed another four-year Diploma in Herbal Medicine in 2006 through the Waikato Centre for Herbal Medicine.
Brett has operated his own retail health stores for 8 years, built a pharmaceutical-grade manufacturing facility in 2006, and has run a private clinical practice for over 22 years. During this time Brett identified a common pattern of events relating to the most common health conditions of our time. This led Brett to write his first paperback book 'CLEANSED & CURED' which has been widely distributed through good bookstores.
President
Mimi Hernandez
Email:
mimi@americanherbalistsguild.com
Bio:
MS, RH(AHG)
Mimi has served as the Executive Director of the American Herbalists Guild for the past ten years.
As a herbalist, Mimi believes strongly that keeping plant wisdom alive is essential and has dedicated her life's work to serving as an advocate for both traditional and professional herbal pathways while building cultural bridges of understanding. Inspired by her Mexican/Colombian background, her roots spring from Latin American folk herbal traditions.
Mimi holds a Master of Science in Herbal Medicine from the Maryland University of Integrative Health. A Registered Herbalist, Mimi has mentored many clinical and community herbalism students over the years.
As an ethnobotanist, she taught undergraduate studies at Frostburg State University where she coordinated the Appalachian Center for Ethnobotanical Studies for several years.
Mimi stewards a native plant sanctuary in the foothills of the Appalachian Mountains.
Keynote speaker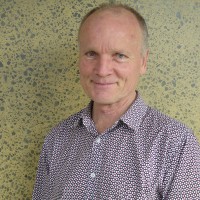 Phil Rasmussen
Email:
phil@harvestnaturalhealth.nz
Bio:
M.Pharm; M.P.S.; Dip Herb Med; F.N.Z.A.M.H.; M.N.I.M.H. (UK); M.N.H.A.A
Founder and former R&D Director of Phytomed, a GMP certified herbal medicine manufacturer producing herbal extracts for practitioners in New Zealand and Australia, and the Kiwiherb range of herbal products.
Written and presented extensively on a wide range herbal subjects for practitioner, consumer and industry audiences for nearly 30 years
A founding director of Natural Health Products New Zealand. National industry body representing the natural health products sector in Aotearoa NZ
President of NZAMH from 2018-2021
Wrote a chapter on 'Pharmacovigilance: An Industry Perspective", in a forthcoming textbook on Pharmacovigilance In Herbal Medicine, by Assoc Prof Joanne Barnes, University of Auckland.
Speaker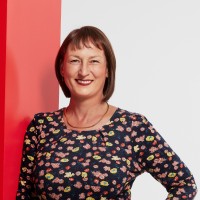 Dr Sandra Clair
Email:
sandraclair@xtra.co.nz
Bio:
PhD Health Sciences (University of Canterbury, NZ); PG. Dip. Herb Med (University of New England, Aus); Masters in History and Medical Anthropology (University of Bern, Switzerland); Ambassador and noted Alumna University of Canterbury
Dr Sandra Clair grew up in Switzerland where traditional plant medicine is a living medical tradition, integrated into the official healthcare system. As her passion and enthusiasm for plant medicine deepened, she undertook a three-year apprenticeship and learned centuries-old herbal wisdom with Sister Pauline, a renowned Swiss herbal expert, midwife and nun. In parallel, she completed an interdisciplinary master's thesis in Medical Anthropology and History.
After a Post-graduate Diploma in Health Sciences (Herbal Medicine), she undertook a doctoral thesis to develop a methodology to facilitate the integration of traditional plant medicine with its unique body of empirical knowledge into evidence-based healthcare and its regulations. Apart from her clinical work, Sandra has been over 30 years a prolific presenter, writer, medica voice for medical herbalism, a regulatory adviser and, most recently, a TEDx speaker on clinical value of medicinal plants.

Speaker
Dr Joan Campbell
Email:
drjoancampbell@gmail.com
Bio:
RGON, MB, ChB, Dip Obst, MSc (Hons Psych), BHB, Clin Acup Cert (Nanjing, China), PG Dip (Traditional Chinese Acupuncture), PhD in Medicine
Dr Campbell is a registered Medical Doctor/GP Obstetrician and Chinese medicine practitioner in New Zealand. She is a psychologist and former registered General/Obstetric Nurse. In May 2022, she was appointed by the Minister of Health as an inaugural practitioner member of the Chinese Medicine Council of New Zealand She is the founder and former Chairman of the New Zealand Acupuncture Standards Authority Inc., a voluntary regulator modelled on the Health Practitioners Competence Assurance (HPCA) Act 2003. Dr Campbell is also a New Zealand Qualifications Authority trained assessor and moderator of unit standards. She has an intensive academic background, and coordinated post-graduate Chinese medicine programmes for 14 years at Auckland University of Technology, as well as teaching for eight years at the Auckland-based New Zealand College of Chinese Medicine, and two semesters at the South Pacific College of Natural Medicine.
Speaker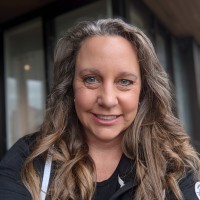 Dr Michelle Clark
Email:
drmichelleclark@gmail.com
Bio:
Naturopathic doctor (ND) US licensed and trained
Practising naturopathic physician for over 20 years, with a virtual practice since 2006. Served on the board of the American Association of Naturopathic Physicians (AANP) for 10 years. Oversaw AANP US - state naturopathic licensure and was involved in federal initiatives for 12 years.
Served as a board member of the Integrative Medicine Consortium (IMC) for 5 years. The organisation was created to help different medical professions, boards and organisations work together towards common goals.
Wrote the curriculum for the first undergraduate degree in alternative medicine in the US, 2004-2005 (Everglades University in Florida)
Speaker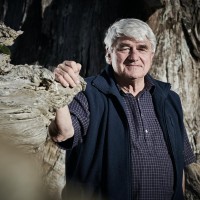 Rob McGowan
Email:
kiaora@tiwaiwaka.nz
Bio:
Master Social Science
Pa's foundational knowledge of Rongoā Māori comes from Kaumatua on the Whanganui River, and he has spent the last 30-40 years learning and sharing his knowledge about Te Waonui o Tāne. He is the author of "Rongoā Māori - a practical guide to traditional Maori Medicine" 2009 and is the Amo Aratu for Ngā Whenua Rahui (NWR) a ministerial fund established in 1991 to provide funding for the protection of indigenous ecosystems and Māori land.
He is one of the original founders of Tane's Tree Trust, a non-profit dedicated to encouraging land owners to successfully plant and sustainably manage indigenous trees for multiple uses.
Speaker
Dr S Ajit
Email:
drajit@planetayurveda.co.nz
Bio:
B.A.M.S.
Practicing and teaching Ayurvedic Medicine for the last 43 years.
Director of Australian Institute of Ayurvedic Studies Ltd. www.aiasinstitute.com.au
CEO for International Council of Ayurvedic Medicine for Australia and NZ. www.icamau.org
Speaker